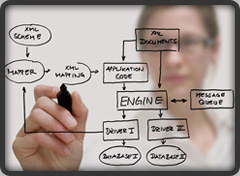 A national real estate document company
was facing the challenge of tracking up to 3,000 documents a month; their manual methods were time-consuming and expensive. After thorough evaluation, we designed and implemented the network architecture while simultaneously developing a web-based program that automatically places and tracks each document, from the time the order is received, through accounting and order completion.
The Program increased efficiency by 30%, while simultaneously cutting costs and improving customer service.
The bottom line, Adaptive IT can help manage your bottom line.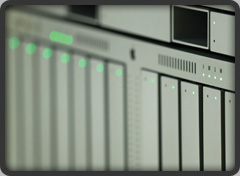 A convention management company needed a more reliable operating system,
customized to their business. We updated their servers and replaced outsourced email to allow real-time data transfer to their handheld devices. We also developed a backup and disaster recovery program.
The result is a completely modern system allowing more control over network operations.
We listen to your goals, ask relevant questions, and design solutions that more than meet your needs. We promptly deliver your final system at reasonable cost.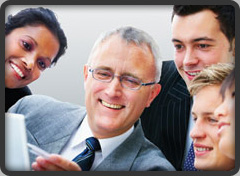 A growing construction company needed to address a slow network
and constant accounting database corruption. Upon assessment and report, we found they needed simple network and server tuning.
Over time, a company-wide streamlined solution was needed.

Adaptive IT

developed innovative software, automating the entire firm from bid to final inspection.
We can help your organization anticipate change, manage competition and maximize the success of the entire company through Information Technology.
Whether launching a new initiative, or upgrading hardware and software, we can help from initial planning through the complete business lifecycle.