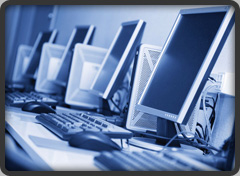 At Adaptive IT
, our name says it all:

We adapt to the technological needs of our clients.
Adaptive IT
applies customized methodology that solves information technology problems - for any business, in any industry.
Using experienced professionals productively, we make sure that clients receive the full benefit of our depth of skills and resources - meeting the particular wants and needs of your business to provide continuity and value.